Now you can stay in Switzerland's hidden, historic Alpine huts
30-May-2017
Geoff Nudelman, Bloomberg
Tucked away in the mountains of Switzerland, a treasure trove of protected properties and complexes has lain relatively dormant for generations. Typically, Swiss farming families would retreat to homes at higher elevations during the warmer months. Only those in the know could reach out and stay at these alpine huts, many of which retain their original construction from decades gone by.
Just this month, Switzerland Tourism has launched an Airbnb-style landing page for all of these properties, opening them up to travelers from around the world. From restored granaries to epic log cabins, there's something to fit just about any taste. Here is just a sampling of the beautiful escapes on offer.
A Former Granary in the Eringer Valley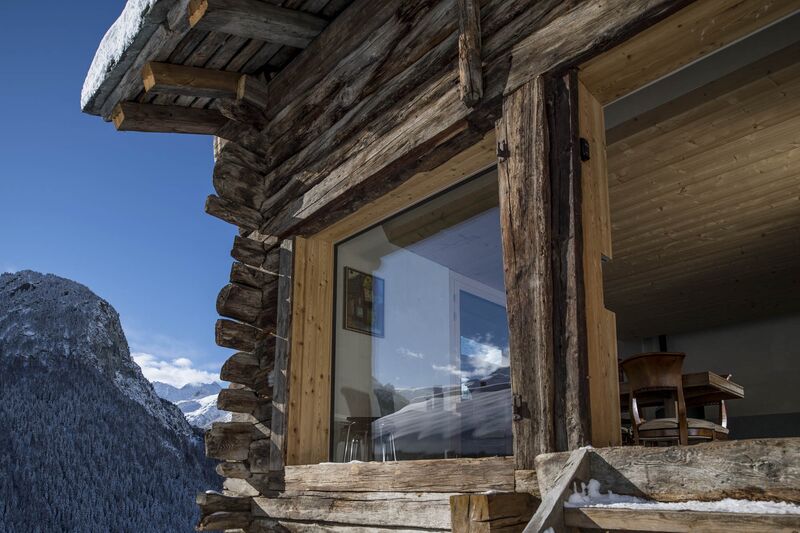 This old granary was saved from demolition, then literally moved to a new location as part of a larger development. Situated in the southern part of the country, it's an outdoor enthusiast's dream. You can start the day by skiing and be rafting on Moiry Lake by lunch. This chalet sleeps four comfortably (12 as a maximum) and includes sweeping views of the valley.
A Rustic Cabin in Grindelwald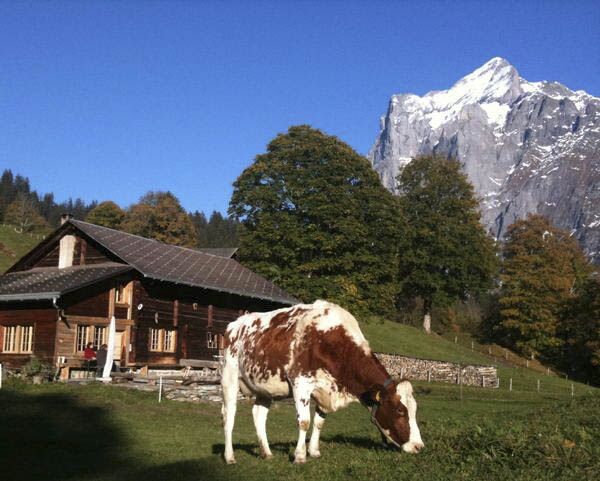 For a bit more of a rustic experience, try this cabin in the eastern portion of the country, situated above the village of Grindelwald but residing in solace against the north face of the Eiger. The first ski slope is less than a 10th of a mile from the cabin, so you can be on the slopes and warm your toes back by the fire in no time. This home is also unique in offering a number of excursion opportunities, from golf to biking on the surrounding trails (weather permitting).
A Century-Old Chalet in Veysonnaz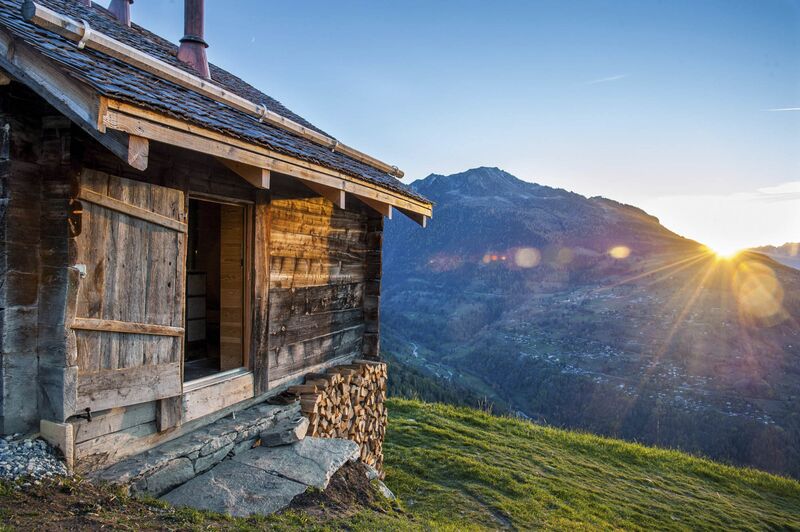 Originally built in 1904, this chalet went through a 16-month renovation in 2011. A regional ski teacher bought the property at first sight after "falling in love with it," then began the rigorous restoration with his sister (who also happened to be the lead architect). True to the owner's personal passions, the property is accessible only by walking or skiing in, as the nearest parking spot is 350 yards away from the front door (which becomes a bit of a trek in the snow). The short journey is rewarded with privacy, serenity, and world-class skiing just moments away.
A Compound in Graubünden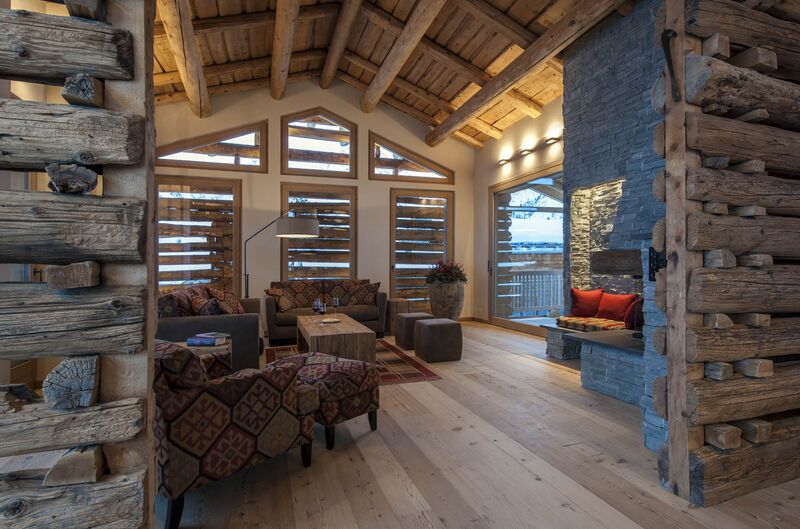 This minicomplex is three buildings—two chalets and a storage area outside. Both chalets are a remarkable blend of old-world log cabin construction updated with modern design inside. A grand stone fireplace anchors the main living area, with a beautiful dining room that overlooks the valley. It comes with two full, spa-like bathrooms that are heated by geothermal energy that powers the rest of the home as well. Think of this as your private Swiss retreat.
Jacuzzi Living in the Eringer Valley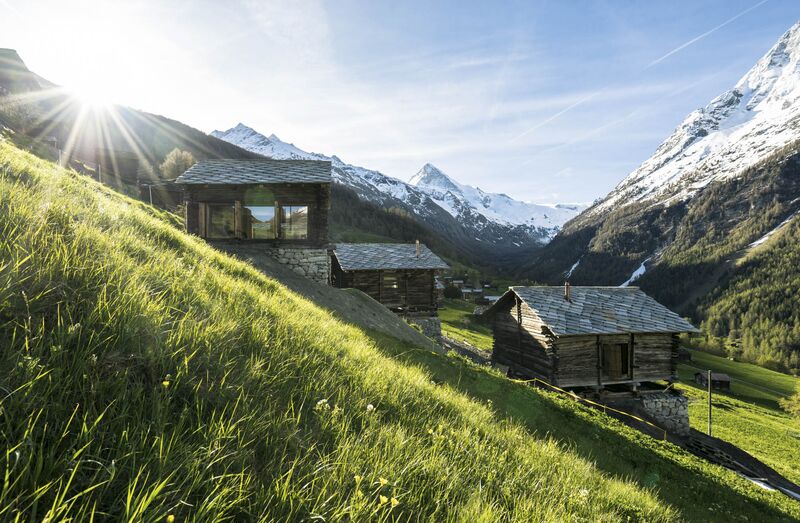 Situated in the same complex as the first chalet on this list, this home has access to a special "hot pot" Jacuzzi completely powered by firewood. The tradeoff is, it takes some time to heat its water, but supreme relaxation is the reward after the wait. Fans of high design are going to love the minimalist interior accented with stark angles and natural materials.
Swiss Charm in Chandolin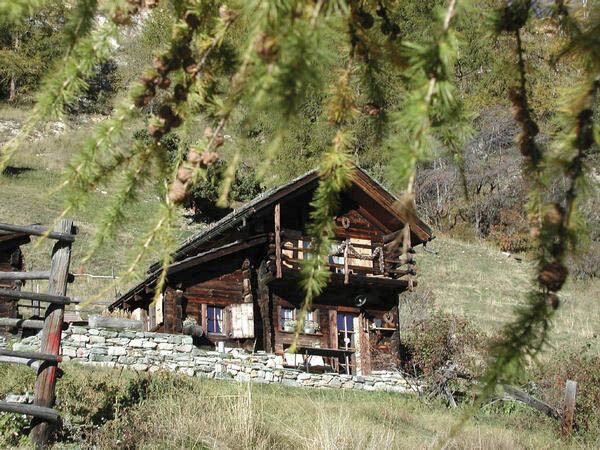 Owners of a local hotel meticulously restored this chalet to be as authentically Swiss as possible. This means plenty of old woods, patina, and a well-stocked food pantry, kitchen, and wine cellar. Culinary enthusiasts, too, will feel quite a thrill— the home offers one of the most dramatic dining opportunities available, as you can have breakfast looking right at the Matterhorn to the south.